Best Ultrasonic Cavitation RF Machine
王云萌
Product Detail
Product Tags
Best Ultrasonic Cavitation RF Machine Description
Application
1. Fat burning, Slimming, Body shaping
2. Effective promoting tissue metabolism and blood circulation, better for whiten skin
3. Improve orange peel organization
4. Strengthen the skin elasticity
5. Repair striated gravid arum
6. Anti-aging for face and body
7. Eliminate slow acne scars.
8. Increase the speed of metabolism, speed up the body to excrete waste and excessive water.
9. Relax muscles, relieve muscle spasms, relieve muscle pain.
10. To tighten muscles of the arms, legs, thighs, buttocks, lower back, abdominal muscles, re-shaping body contour.
Before&After
Best Ultrasonic Cavitation RF Machine Principle
Unoisetion Cavitation 2.0 is offering a new treatment which we believe can potentially replace traditional cavitation. Unoisetion customers can get results they are satisfied with, without having to undertake buzzing and noise in ears
How Unoisetion Cavitation 2.0 Work?
Unoisetion Cavitation W.0 therapy makes it possible to apply concentrated levels of unoisetion cavitation 2.0 energy to specific treatment areas. This type of therapy targets and destroys subcutaneous fat cells in the fat cell membranes through a series of microscopic implosions. Once the fat cell membrane (adipose tissue) is destroyed, the fat is discharged between the cells where they are turned into protein and then changed to free fatty acids and glycerol. Free fatty acids are moved to the liver where they decay and are removed from the body while water-soluble glycerol is transported to the circulatory system and used as energy.
With collective strong sound wave head, unoisetion strong sound wave of 40000HZ may be emitted to vibrate fat cells at top speed and produce numerous vacuum air pockets inside and outside the fat cells, robustly impact fat cells to generate introverted blast and disintegrate triglyceride into glycerol and free fatty acids. Then RF waves at frequency of 1MHZ is used for exhausting the integrated glycerol and free fatty acids through hepatoenteral circulation. Finally, vacuum RF and energy electrode are used for positioning and tightening fat. In physics, it is known as "cavitation". Micropore introvertedblast inside and outside cell may lead to enhanced molecular motion and a higher energy level and this will finally cause fat cell rupture and there achieve the effects of body building and losing weight.
Firming the arms, legs, thighs, buttocks, waist, back, abdominal muscles and reshape the body figure Improve and treat the orange peel like fatty tissues of different serious levels With the effects of soothing, decompression and pain relief (such as joint pain, sciatica), promote the regular mechanical aerobic exercise of skin tissue, rapidly relieve stress and remove fatigue. Firming, lifting and compact the skin and mould the face shape circulate and activate cells, promote metabolism and so that 100% more collagen and elastic fibers may be gained for improving the facial and body skin.
Treatment Head Introduction
1. 40Khz Ultra handle (Cavitation) Strong sound wave explosion fat head – with collective strong sound wave head, strong sound wave of 40KHZ may be emitted to human body for impacting fat cells fiercely and causing friction motion between fat cells. This may cause effective consumption of calories and moisture in fat cells and reduce the size of fat cell. What's more, sound wave vibration may cause fierce impact of fat cells to make them be exploded instantaneously, reduce the amount of fat cells and thereby achieve the effects of removing fat.
2. Vacuum Bipolar RF handle (Vacuum &Bipolar RF)
Dissolve fat, enhance lymphatic drainage, firm skin and improve skin elasticity, Body-shaping equipment that adopts the most advanced high-speed turbine, negative pressure technology and innovative three-dimensional conversion, technology combining with microcomputer chip controlled patent roller axis.
3.Tripolar facial handle (Tripolar RF)
Enhance rejuvenation by the use of positive and negative micro-current that activate energy that release skin cells so that rapid synthesis of fibroblasts collagen and skin elasticity.
Muscle tension is stimulated and increased, gradually eliminate wrinkles and prevent skin aging, restoring skin elasticity and facial improvement.
3. Sextupole body RF handle (RF Body )
Being integrated with the most advanced RF technology, the instrument can directly reach the deep-seated fat layer with the incisive positioning ability of RF. In the fast-active state, fat cell tissue may generate friction heat, increase local temperature and remove excess fat and toxin from the body through sweat gland, enterohepatic circulation and lymph. Ultimately achieve the effect of dissolving fat.
5.Quadrupole RF handle – (RF Face)
A capacitive coupling electrode is used for transmitting radio-wave energy and generating an electric field for entering into subcutaneous tissue through the skin surface. In the high-frequency of 450khz, this electric field changes its polarity for 450,00 times per second. To response to the rapid change in electrode, directions of electrical particles the skin are also changed. By this time, natural electric resistance in the subcutaneous tissue moves and generates heat energy. As the papillary dermis collagen may immediately shrink when the temperature is within the range from 60 to 70 Celsius degree.
6.Lipo pads
Diode Lipo Laser emits low levels of laser energy which creates a chemical signal in the fat cell, breaking down the stored triglycerides into free fatty acids and glycerol and releasing them through channels in the cell membranes. The fatty acids and glycerol are then transported around the body to the issues that will use them during metabolism to create energy.
Technical specification
| | |
| --- | --- |
| Laser pads | Laser Wave Length: 635-650nmMaximum Output Power: 400WSingle Output: 50MWNumber Of Diode: 6*9+2*3=60 diode |
| 40K cavitation head | Power supply output: 150VFrequency: 40 KHzPower: 65W |
| Vacuum + Bipolar RF head | Power supply output: 66VFrequency: 450KPower: 95WBody RF head:Power supply output: 66VFreqeuncy: 550kPower:22- 40W |
| Tripolar RF head | Power supply output: 66VFrequency: 450KPower: 10-40WFace RF head:Power supply output: 66VFrequency: 450KPower:15-40W |
| Cooling probe | Temperature:0-5°CPower: 25WMicrocurrent &PhotonMicrocurreny: 1-10maColour: 7 coloursPower:15W |
About KES:
Beijing KES Biology Technology Co., Ltd. is the professional manufacturer of beauty machine for more than 10 years. Our machines got the ISO 13485, TUV Medical CE, CE, certification etc, all machines past strict test. We have confidence to provide high quality and safe machine that exceed customer satisfaction. Professional R&D team and service team provide hardware design &software OEM&ODM items .
Welcome to visit our Factory !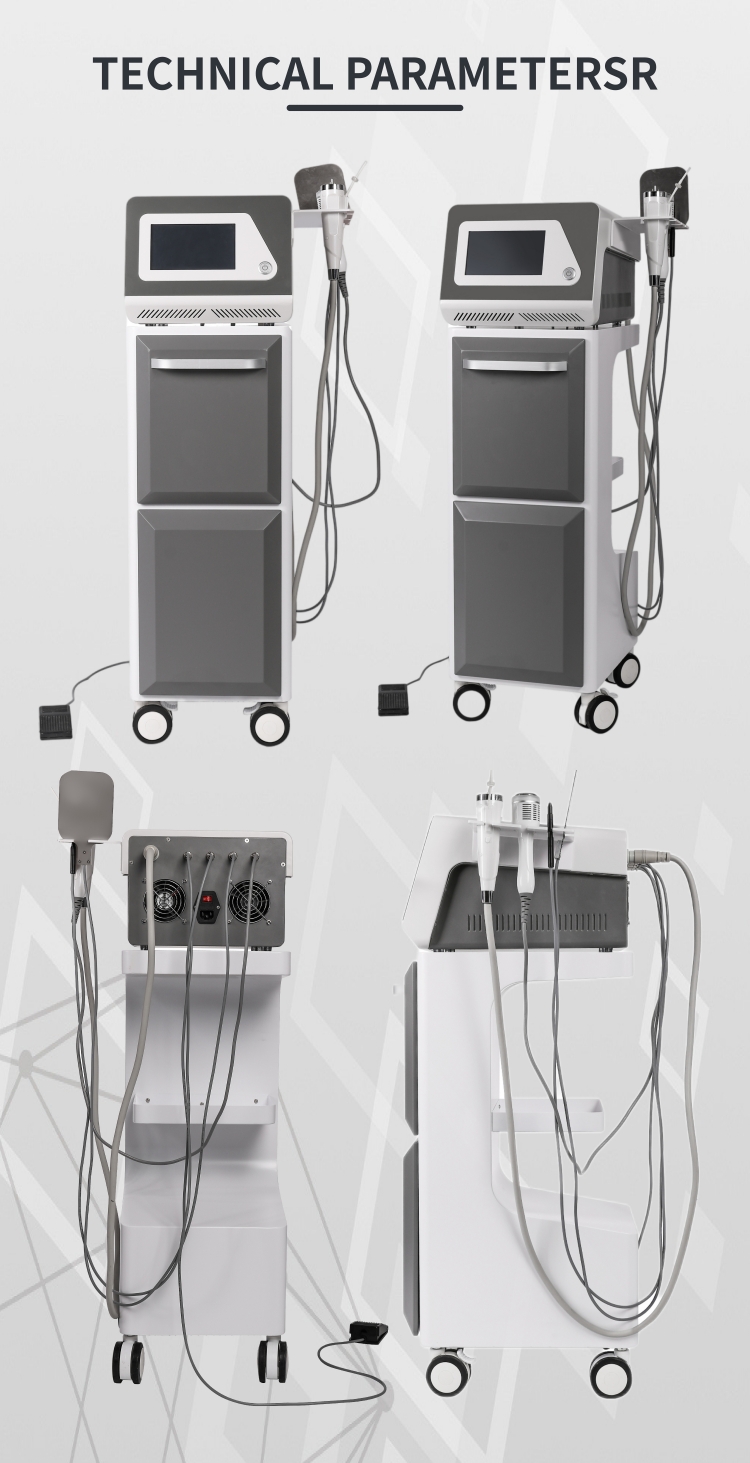 ---
Previous:
IPL SHR Elight RF nd yag laser machine
---
Send your message to us:
Write your message here and send it to us